Linguatutor Christmas Party For 2016

23 December, 2016
Linguatutor's 2016 Christmas party was successfully held last night!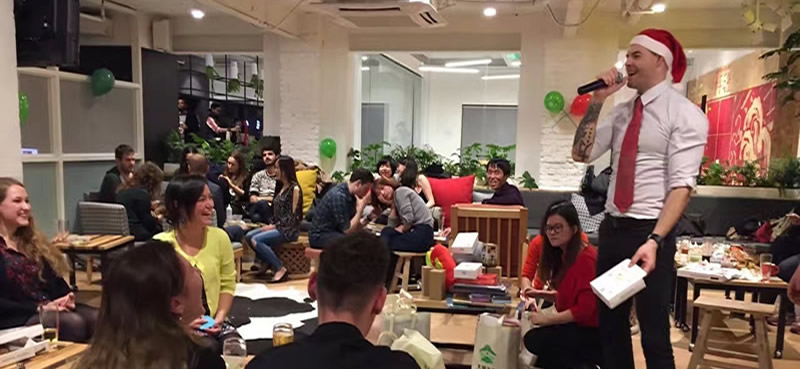 The night started well with some snacks and drinks and then the first activity which was cream donuts on a string. The losers had to down a pint of beer for their troubles.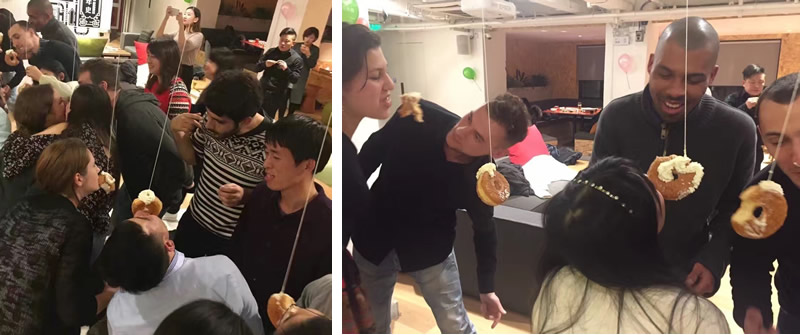 Next we had a few rounds of flip cup. Flip cup is a classic drinking game where two teams of 3 or more people race to, individually flip their cups over and down a drink. Needless to say, the longer the games went on the merrier the night got.


The climax of the whole night came with the gift part, all who attended were handed a little card with a number on which they were encouraged to write a little wish to wish well a family member, friend or colleague. The gifts were distributed by calling a number on a gift that corresponded to the number on the card. People got nice gifts while sent out their best wish and happiness!

Over all the night was a great success, fun was had by all. With endless happiness, friends and food, what a wonderful night!
All our staff were very happy with the event and appreciate the effort and care Linguatutor put into the event and their staff in general. Someone even said this was the best party I have ever had.

Linguatutor would like to thank you all again for the work you have done in the whole year! It's nice to have you all in this big family!
You too could join in this young, funny and passionate family!
Contact us now to become a part of our tutoring team, the application process is simple, quick and easy. We're waiting for your call, or text!


We would like to wish you all a Merry Christmas and a prosperous New Year.
Thank you to Eugene as the host, Albert for finding the venue and getting everything booked, Eleven, Carrie and Poppy for helping getting the venue ready.